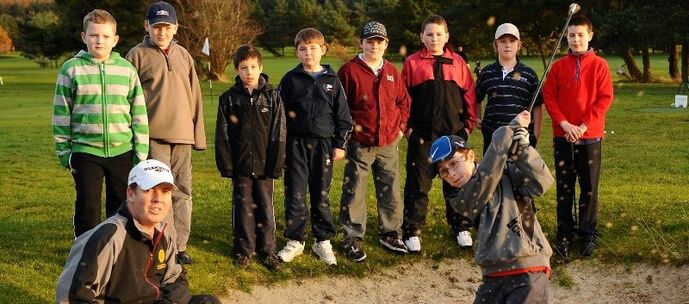 Golf Lessons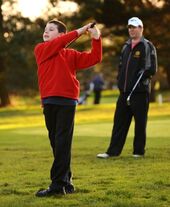 Golf Lessons
Having trouble on the golf course? Why not have a 'playing lesson' and see the course from a professionals point of view. Learn new shots as well as sharpen your play from tee to green.
If you have a junior golfer in the family who is interested in learning or improving their game, Deer Park's Club Golf Program is just the ticket. The inexpensive junior golf lessons are held at Deer Park on a Friday and Saturday. On Sunday, we run a Junior Academy for both boys and girls. We also have individual lessons for both adults and juniors.
1 Lesson 45mins £30
4 x lessons £90
Video Analysis (GASP teaching system) £40
1 hour on course lesson £40
2 Hour on course lesson £70
Junior Lessons £15 (Under 16)
4 x junior Lessons £45
Our Head Pro now has his very own website, please visit www.sandystrachan.co.uk.
At Deer Park we can help you to improve your game not matter what your level!
Please call the Pro Shop for more information 01506 446688.
Alternatively email: sandy.strachan@foremostgolf.com for details.