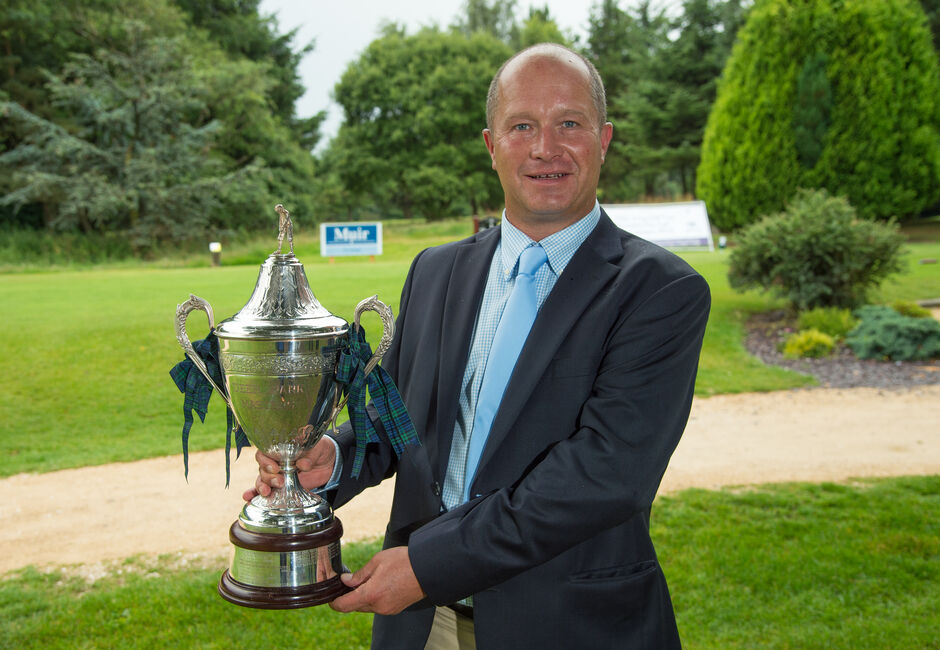 The club is also home to the prestigious annual Deer Park Masters event, one of the most successful events on the PGA in Scotland's Tartan Tour,
A 36 hole Pro-Am tournament staged at the beginning of August each year, it has become a major fixture in the Scottish pro golf since its launch in 2004 and has been won by former European Tour members as well as Walker Cup and PGA Cup players. Reigning champion Greig Hutcheon holds the record for most victories at six with Craig Lee his nearest challenger with four titles to his name.
Following his fifth title, Greig Hutcheon was awarded honorary membership of Deer Park as a result of his continued support and success in the Deer Park Masters.
" It's incredible to have won six of these titles since 2004. It's a little bit inexplicable as to why my form is so good here. The thing that's becoming apparent to myself now is that it's the little lucky breaks I'm getting and putts I'm holing at crucial moments. It takes me back to when I first came to play here, I hadn't had time for a practice round and on day one I had the course record. It's all just snowballed from there and I have good memories on almost every hole.
It's a good course. I think it's very underrated in Scotland. It moves left to right, it moves right to left and the improvements that have been made to drainage are phenomenal. I absolutely love it here. "
Greig Hutcheon, six-time Deer Park Masters winner and former European Tour pro
Deer Park Masters Honours List
2004 - Craig Ronald and Craig Lee
2005 - Chris Kelly
2006 - Craig Lee
2007 - Greig Hutcheon
2008 - Edward Thomson
2009 - Craig Lee
2010 - David Patrick
2011 - Craig Lee
2012 - Paul McKechnie
2013 - Greig Hutcheon
2014 - Greig Hutcheon
2015 - Greig Hutcheon
2016 - Greig Hutcheon
2017 - Gavin Hay
2018 - Greig Hutcheon
2019 - Tom Higson
2020 - Greig Hutcheon
2021 - Tom Higson
---
" It's got some really good holes. You can tell it has that modern feel to it with the shape of the holes and its strong par-3s. There's a couple of real tough holes depending on what way the wind is blowing. There's a good score to be had but you can also build some big numbers pretty quickly. I loved being out there and I'm looking forward to coming back next year. "
Alastair Forsyth, two-time European Tour winner