One of the top golf courses in the Lothians, Deer Park has a tree lined front nine featuring water hazards, well positioned bunkers and its own mature features. Whilst the back nine gives more challenge as the course rises and falls with the undulating terrain, it remains a true test of golf. With Edinburgh Castle and Arthur's Seat visible on a clear day, the views from the highest points on the course have to be seen to be believed.
Designed by Peter Alliss, Dave Thomas and Peter Clark in 1978, our championship layout measures 6,727 yards from the tips but there are a choice of five tees to ensure it offers an enjoyable test for players of all ability levels. Our impressive par-3s are one of the signature aspects of our course design.
To see video flyovers of all 18 holes and get tips from the pros, click here
---
"The course is fantastic. It's up there with one of the best conditioned courses we play all year. All the clubs try and raise their game whenever the Tartan Tour is coming but Deer Park consistently delivers to a very high standard making it one of the best conditioned courses we play on the circuit."
Chris Currie, 2017 PGA Cup winner
---
Visiting Deer Park
While boasting a membership of around 1,000 people, visitors play a key role in the feel and atmosphere created within the club. Here at Deer Park we regard anyone who comes to play our Championship layout as a member for the day with a warm and genuine welcome awaiting.
If you'd like to book a tee time , please click the link below.
Should you wish to book for outwith the next seven days, please contact our Head Professional Iain Stoddart on 01506 446699 or email istoddart@muir-group.co.uk
If you're part of a larger group, we have a wide range of packages available which can also be tailored to meet the needs of your group. These include options to add catering, extra rounds or even a game or two of ten pin bowling.
Scottish PGA Championship 2020.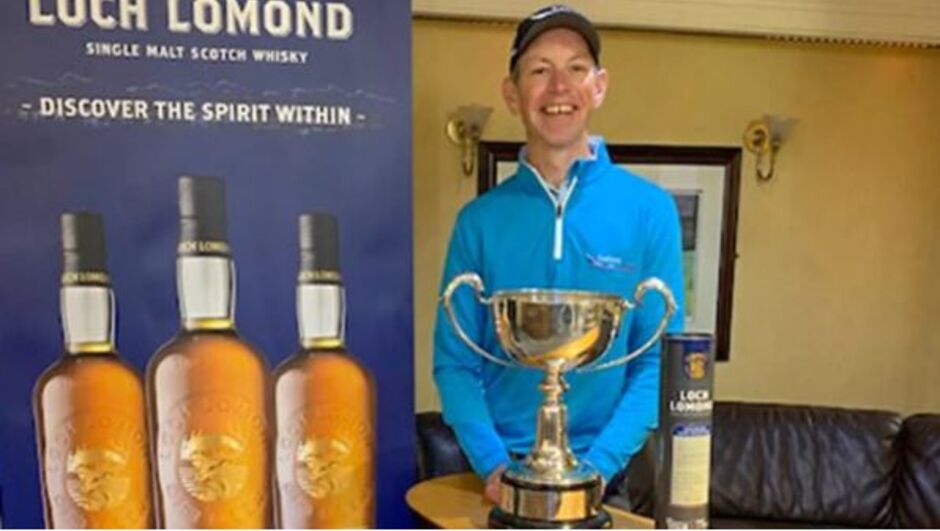 Scottish PGA Championship in 2020 results.
1 [Scotland] Ross Cameron Saltire Energy -15 F -3 68 67 69 69 = 273
2 [Scotland] Graham Fox Clydeway Golf -11 F -6 69 69 73 66 = 277
3 [Scotland] Paul O'Hara North Lanarkshire Leisure Ltd -9 F -3 70 69 71 69 = 279
T4 [Scotland] Craig Lee Craig Lee Golf Studio -8 F -5 72 69 72 67 = 280
T4 [Scotland] Chris Kelly Scotland for Golf -8 F -2 71 68 71 70 = 280
T6 [Scotland] Alastair Forsyth Mearns Castle Golf Academy -7 F -4 67 73 73 68 = 281
T6 [Scotland] Craig Ronald Carluke Golf Club -7 F -3 69 71 72 69 = 281
SCOTTISH PGA CHAMPIONSHIP 2021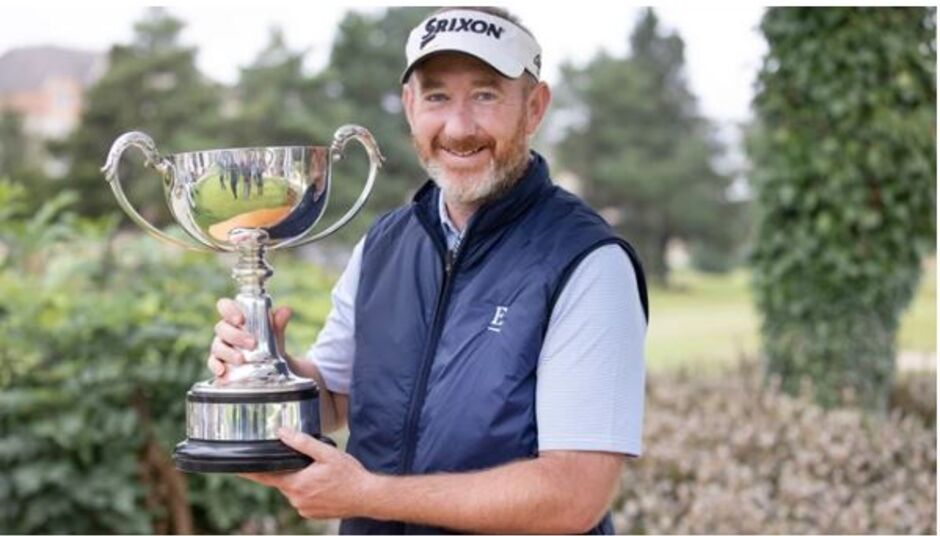 During an absorbing tussle that had more ding-dong than a bell ringing recital, Graham Fox staved off a valiant challenge from Craig Lee to win the Loch Lomond Whiskies Scottish PGA Championship in a thrilling finale at Deer Park.
The 44-year-old from West Kilbride closed with an eight-under 64 for a 23-under aggregate of 265 and won by a single shot from his inspired playing partner, Lee, who blasted a course-record equalling 63.
It was a truly compelling duel and a terrific advert for the Arnold Clark Tartan Tour. It went right to the wire .
1 [Scotland] Graham Fox Clydeway Golf -23 F 68 69 64 64 265
2 [Scotland] Craig Lee Craig Lee Golf Studio -22 F 71 65 67 63 266
3 [Scotland] Chris Doak Renaissance Club -15 F 66 70 69 68 273
T4 [Scotland] Thomas Higson Gleneagles Hotel -14F 67 68 69 70 274
T4 [Scotland] Ross Cameron Saltire Energy -14 F 69 66 68 71 274
T6 [Scotland] Kyle Godsman Inverness Golf Club -13 F 70 68 69 68 275
T6 [Scotland] Greig Hutcheon Torphins Golf Club -13 F 69 69 69 68 275
Deer Park Masters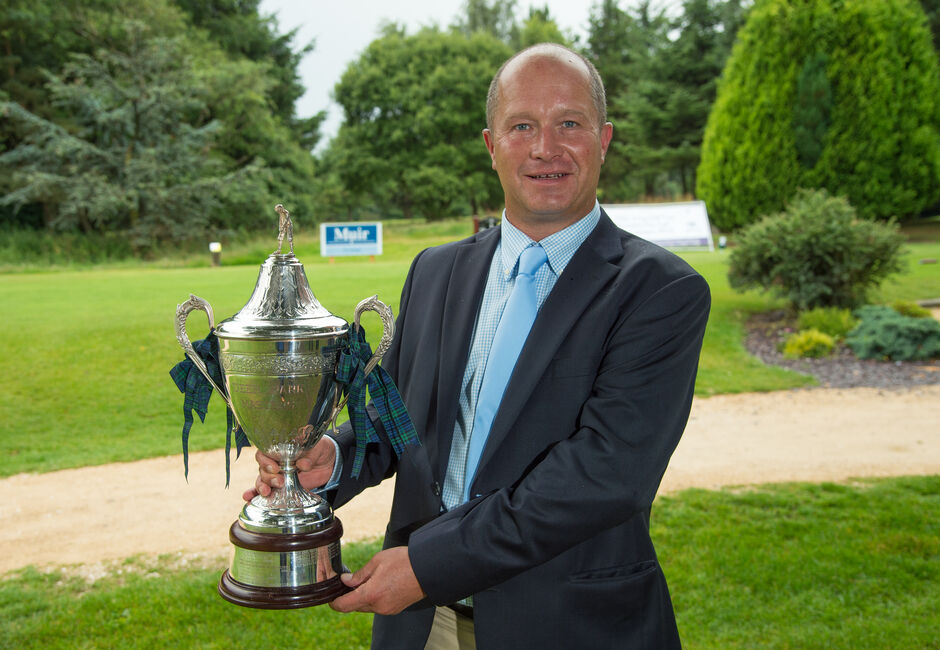 Deer Park Masters
The club is also home to the prestigious annual Deer Park Masters event, one of the most successful events on the PGA in Scotland's Tartan Tour,
A 36 hole Pro-Am tournament staged at the beginning of August each year, it has become a major fixture in the Scottish pro golf since its launch in 2004 and has been won by former European Tour members as well as Walker Cup and PGA Cup players. Reigning champion Greig Hutcheon holds the record for most victories at six with Craig Lee his nearest challenger with four titles to his name.
Following his fifth title, Greig Hutcheon was awarded honorary membership of Deer Park as a result of his continued support and success in the Deer Park Masters.
" It's incredible to have won six of these titles since 2004. It's a little bit inexplicable as to why my form is so good here. The thing that's becoming apparent to myself now is that it's the little lucky breaks I'm getting and putts I'm holing at crucial moments. It takes me back to when I first came to play here, I hadn't had time for a practice round and on day one I had the course record. It's all just snowballed from there and I have good memories on almost every hole.
It's a good course. I think it's very underrated in Scotland. It moves left to right, it moves right to left and the improvements that have been made to drainage are phenomenal. I absolutely love it here. "
Greig Hutcheon, six-time Deer Park Masters winner and former European Tour pro
Deer Park Masters Honours List
2004 - Craig Ronald and Craig Lee
2005 - Chris Kelly
2006 - Craig Lee
2007 - Greig Hutcheon
2008 - Edward Thomson
2009 - Craig Lee
2010 - David Patrick
2011 - Craig Lee
2012 - Paul McKechnie
2013 - Greig Hutcheon
2014 - Greig Hutcheon
2015 - Greig Hutcheon
2016 - Greig Hutcheon
2017 - Gavin Hay
2018 - Greig Hutcheon
2019 - Tom Higson
2020 - Greig Hutcheon
2021 - Tom Higson
---
" It's got some really good holes. You can tell it has that modern feel to it with the shape of the holes and its strong par-3s. There's a couple of real tough holes depending on what way the wind is blowing. There's a good score to be had but you can also build some big numbers pretty quickly. I loved being out there and I'm looking forward to coming back next year. "
Alastair Forsyth, two-time European Tour winner
---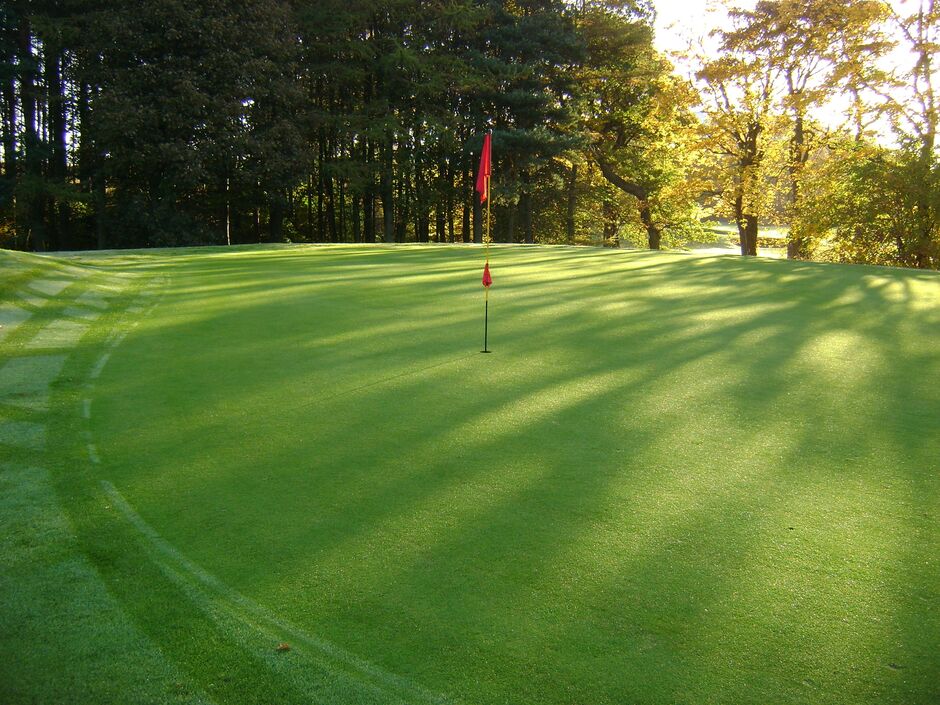 Open Competitions
Here at Deer Park Golf and Country Club we host a wide array of Open Competitions throughout the year. Our 2021 schedule is currently in process.
Senior Open
Gents Open
Ladies open
All of our Open Competitions can be booked online by
---
Fancy giving the gift of golf at Deer Park?
We have a selection of golf gift vouchers for two people and four people to enjoy a round of championship golf with us here at Deer Park.
, please get in touch for more information and prices.
If you'd like to buy a gift voucher, please click here , pop into our reception desk or give us a call on 01506 446699.